Broughton Place Church
Amateur Dramatic Society
My Father
"Here is a postcard portrait of my Father. It bears the imprint of Crown Studios:
Photo
1.
Allan Dodd's Father, dressed in theatrical costume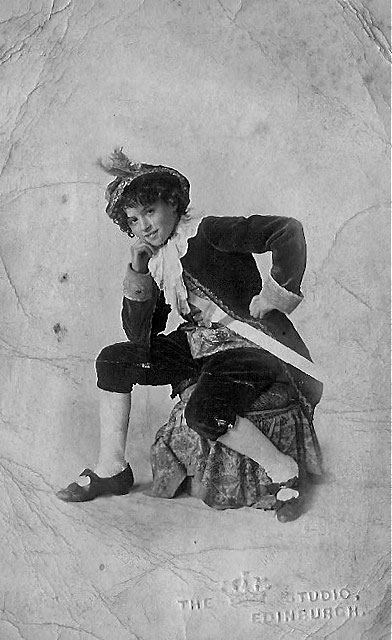 © Reproduced with acknowledgement to Allan Dodds, Nottingham, England
I've absolutely no idea what the costume might represent but it may be that my Father appeared in a theatrical production of the day that was felt worth recording for posterity.
I think he looks quite dashing with his natural curls. He would have been fifteen or sixteen years of age when the picture was taken.
In the 1940s and 1950s he was an active member of Broughton Place Church's Amateur Dramatic Society where he acted as 'Stage Lighting Manager' and my Mother acted as 'Producer'.
Allan Dodds, Nottingham, Nottinghamshire, England: 26 April + 8 May + 10 May 2013