Links to a few pages on EdinPhoto web site
Four generations of the
Lyle Family
at 6 Wardie Avenue
Four Generations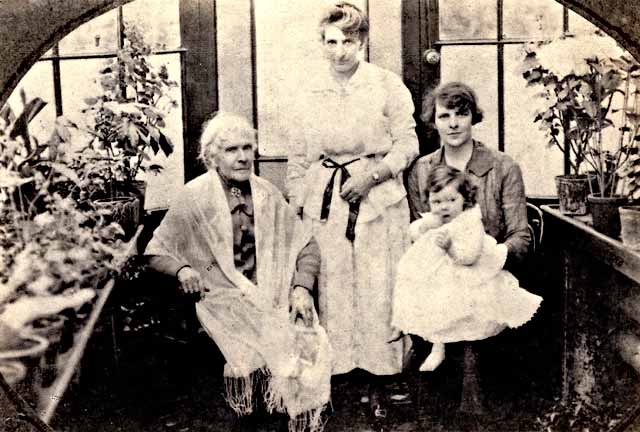 © Reproduced with acknowledgement to Captain Walter Lyle Hume, Isle of Wight
Great Grannie Carnie Grannie Lyle (née Carnie) Marion Hume (née Lyle)
Robert Roy Hume
The Lyle Family
Thank you to Walter Lyle Hume, formerly of Newhaven, Edinburgh, now living in Cowes, Isle of Wight, UK, for providing the photograph above.
This photo is of four generations of the Lyle family at 6 Wardie Avenue, taken around 1917 by Campbell Harper.
Walter Lyle was a trawler owner who sailed from Granton Harbour.
Please click below to see a photograph of the Lyle family in Wardie Avenue.
The Lyle Family
__________________

Links to a few pages on EdinPhoto web site