Embassy Cinema
and
Scout Hut
Boswall Parkway
This photo was taken when the cinema was closed, following fire on March 2, 1964.
The cinema never re-opened. An application was made for it to be used as a dance hall or bingo hall but this
was was refused. The building was demolished in 1975. A supermarket was built on the site.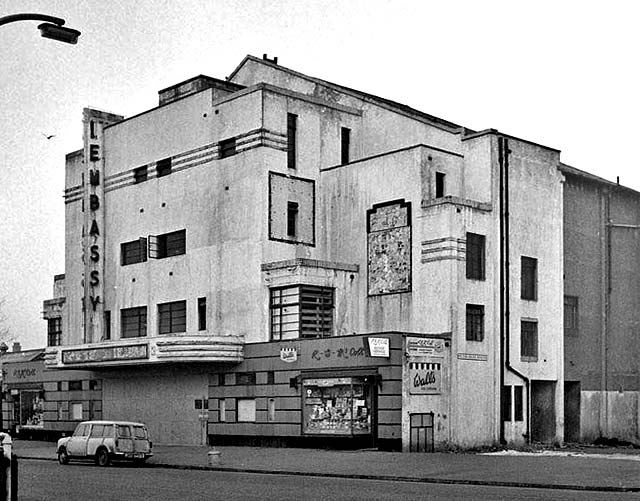 © Scotsman Publications Ltd. Click here for web site details Licensor: www.scran.ac.uk Ref.000-000-532-134-C Scotsman 501321
Embassy Cinema
Here are links to three more photos of the Embassy Cinema:
Recollections of the Supermarket built on the site
Acknowledgement for the info in the caption above the photo at the top of this page:
'The Last Picture Shows: Edinburgh' (Brendon Thomas)