Post Cards - Photochrom
St Margaret's Loch
and St Anthony's Chapel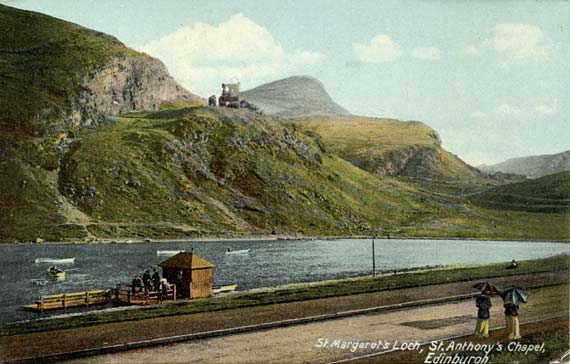 © For permission to reproduce, please contact peter.stubbs@edinphoto.org.uk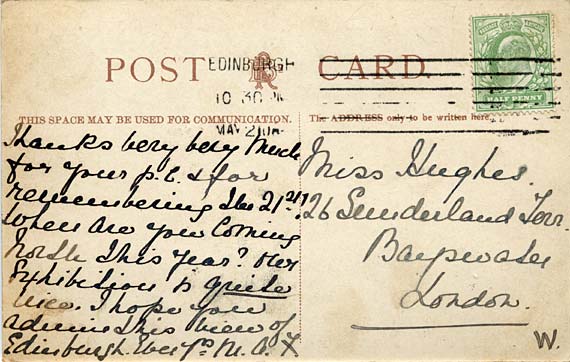 © For permission to reproduce, please contact peter.stubbs@edinphoto.org.uk
Post Cards - Photochrom
St Margaret's Loch
and St Anthony's Chapel
Front of the Postcard
St Margaret's Loch and St Anthony's Chapel are situated near the north-east corner of Holyrood Park, near Meadowbank.
When this photo was taken there were boats on the lake, with what appears to be a boating hut for hire of boats in the foreground.
Back of the Postcard
The postcard has a logo with the initials B and R. The publisher is not named. Was the publisher BR or RB?
I cannot read the date from the postmark above, but the stamp on the card suggests that it was probably posted between 1904 and 1910.