Valentine's Postcard
Portobello West Bay
Posted 1904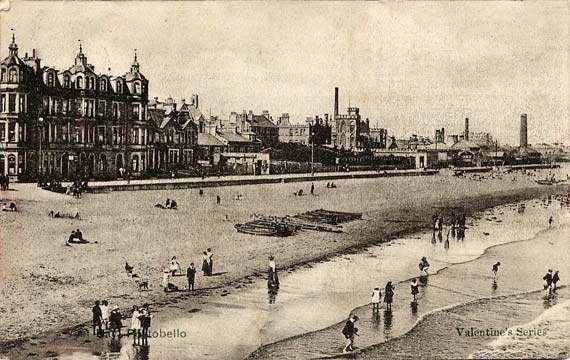 © Copyright: For permission to reproduce, please contact peter.stubbs@edinphoto.org.uk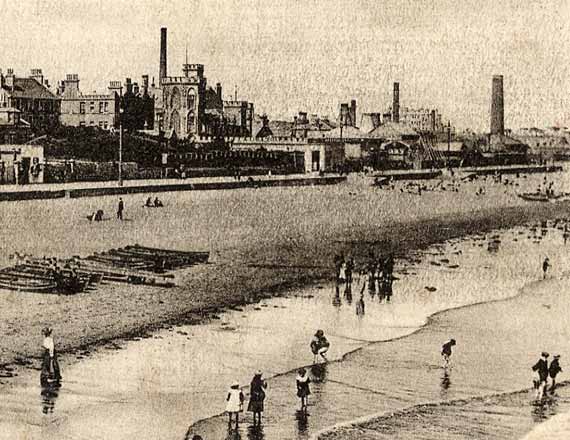 © Copyright: For permission to reproduce, please contact peter.stubbs@edinphoto.org.uk
Portobello West Bay
The View
This view from Portobello Pier looks to the south-west, across Portobello Beach, with its lines of rowing boats, towards the mansions on the promenade, and the potteries and other industry beside the promenade at the western end of Portobello.
The Message
This card was sent from Edinburgh to Annan, Scotland, on 20 July 1904. The message read:
"Here for 1/2 hour. Sailing home. Unfortunately, it is going to rain. We are sitting on the Promenade."