Post Card Views
Edinburgh University
and
South Bridge
Edinburgh University and South Bridge
Looking to the north towards the Tron Kirk in the Royal Mile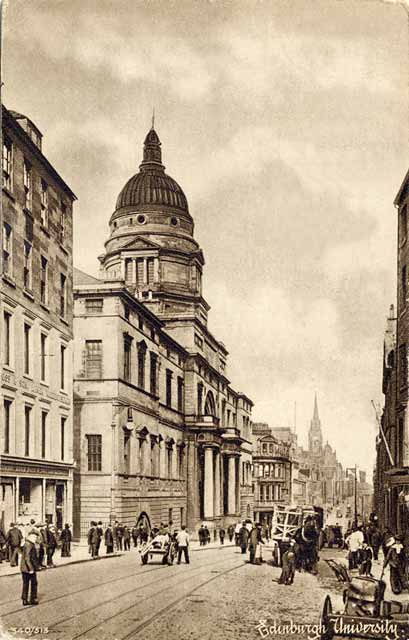 © For permission to reproduce, please contact peter.stubbs@edinphoto.org.uk
Edinburgh University
The view
This view of South Bridge looks towards the Tron Kirk in the Royal Mile (centre-right), about 1/4 mile to the north.
Edinburgh University is the prominent building with the dome near the centre of the picture.
The Postcard
This card is one of many Edinburgh views published by WR&S in the early 1900s. It was posted in Edinburgh on July 23, 1923.