Alex Roberts
Postcard Portrait
Winifred (Winnie) Butler
Around 1929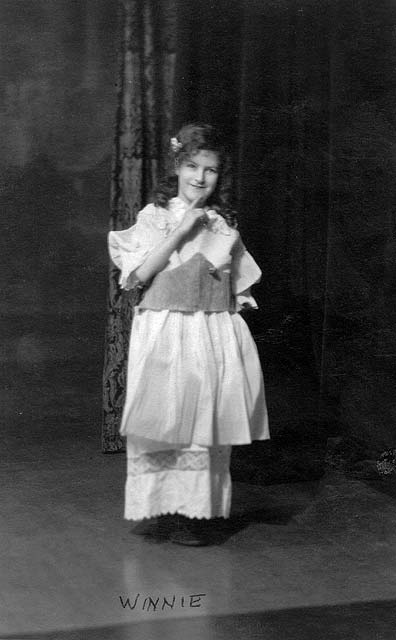 © Reproduced with acknowledgement to Richard Keltie, Glasgow, Scotland.
Winnie (in the photograph above) is Richard's mother
Portrait Postcard
Thank you to Richard Keltie for allowing me to reproduce this photograph of his late mother, Winifred (Winnie) Butler, taken at Alec Roberts' studio at Piershill, around 1929.
Richard wrote:
On Stage
"Here is a photo (negative no. 104209) of my mother on stage in costume for I suppose some school dramatic production.
I also have a photo by Alec Roberts (negative no. 104208) of five other members of the cast.
I think these photos were taken around 1929."
Richard Keltie, Glasgow, Scotland: May 9, 2011