Audience at the Ross Bandstand
Princes Street in the Background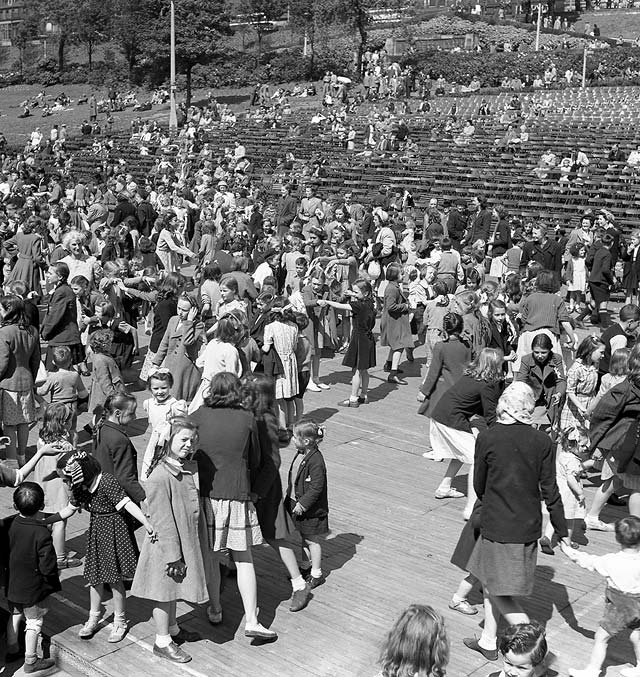 © Reproduced with acknowledgement to Nigel Baxter, Boston, Lincolnshire, England
Broughton Place
Date of the Photo?
Thank you to Nigel Baxter for allowing me to reproduce the photograph above of a large crowd at the Ross Bandstand in West Princes Street Gardens.
The photo is not dated, but I think it may have been taken some time around the 1950s.
The Audience
Here is another photograph of the audience at the Ross Bandstand, all still seated when the photo was taken. The shops and tea-room on the south side of Princes Street can be seen in this photo.
Both these photos may have been taken on the same occasion. Both come from medium format negatives that Nigel acquired as a 'job lot' in an auction following a house clearance.
Acknowledgement: Nigel Baxter, Boston, Lincolnshire, England: October 31, 2011.