Union Canal
At Ashley Terrace, North Merchiston
About a mile SW of the end of the canal at Fountainbridge, Edinburgh
Boathouse on the Union Canal - seen from the Ashley Terrace bridge - Nov 2006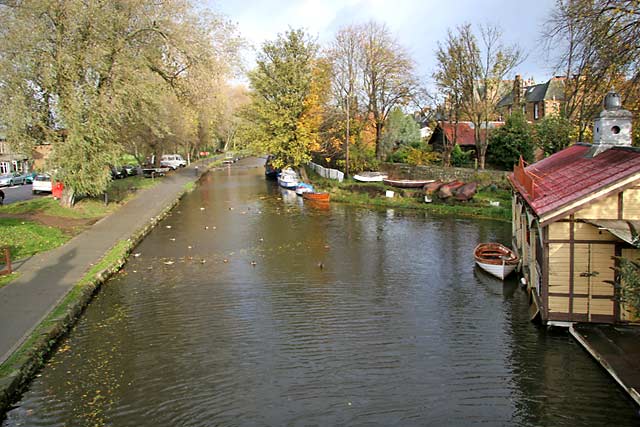 © Copyright: Peter Stubbs - please contact peter.stubbs@edinphoto.org.uk Photograph taken: November 11, 2006
The Union Canal
View from Ashley Terrace Bridge
This view looks along the Union Canal, towards Edinburgh, past the boathouse, recently refurbished. The photograph was taken from the bridge where Ashley Terrace, crosses the canal, close to Craiglockhart Primary School
Craiglockhart Primary School
Looking towards Edinburgh - 2006
The road, just visible on the left of this picture is Ogilvie Terrace.
The houses on the right of the picture are in Polwarth Terrace.
The canal continues for about another mile ahead, until it reaches its terminus at Port Hopetoun, Fountainbridge, close to the centre of Edinburgh.
Port Hopetoun
New offices and restaurants are being built at the Port Hopetoun canal basin, Fountainbridge, in the early 2000s.