High Rise Flats
Gracemount
SE Edinburgh
Looking ESE from the grassy bank on the East side of Liberton Gardens near the reservoir - October 25 2009.
The demolition was delayed several times, in total by about 2 hours, so these photographers had been in their
position for some time when I took this photo. There was a large crowd on the grassy bank behind me.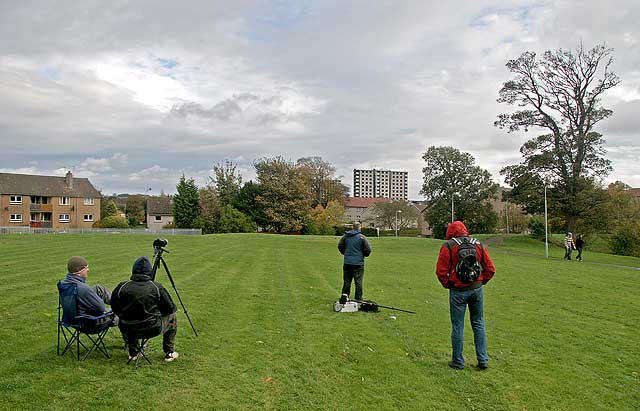 © Copyright: Peter Stubbs - please contact peter.stubbs@edinphoto.org.uk Photo taken October 25, 2009, 12 noon