Edinburgh Cafés
La Fiesta
Exterior - 1960s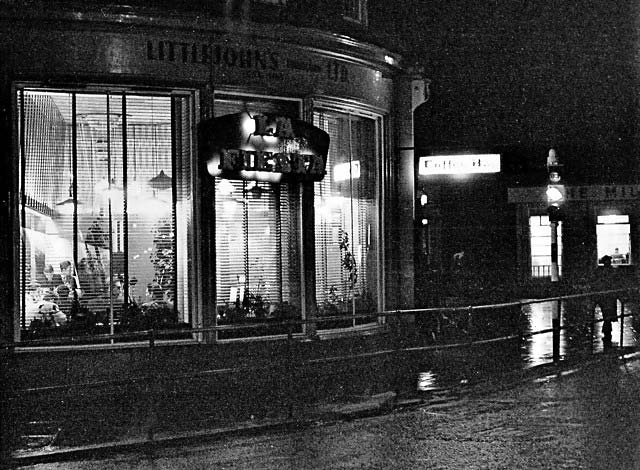 © Allan Dodds, Nottingham, Nottinghamshire, England
Interior - Around 1960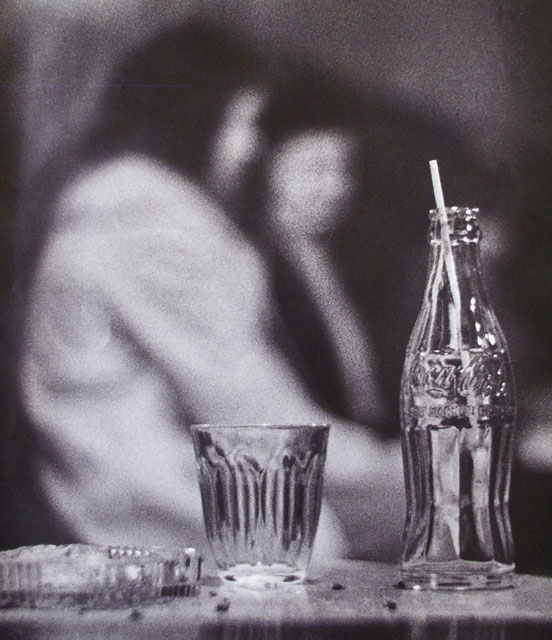 © Allan Dodds, Nottingham, Nottinghamshire, England
La Fiesta Café
After reading a question in 'Edinburgh Recollections- Cafés' section of the web site ...
"Does anyone remember the Café, La Fiesta, which was part of the Rutland Hotel?
It was popular with American soldiers from the Kirknewton Base who frequented it after the Berkley Bar emptied at 10 PM. It also had a very good jukebox.
... Allan Dodds sent the two photos below of the café
Allan wrote:
Photo 1
Exterior View
"Here is a photo that I took of 'La Fiesta' Café in the 1960s. Sorry about the quality of this photo, but that's what you get when you push Royal-X Pan to 3200 ASA!"
Allan Dodds, Nottingham, Nottinghamshire, England: January 19, 2012
Photo 2
Interior View
"Here's a photo I took around 1960 in La Fiesta Cafe. I used an Exacta camera with Royal-X Pan rated at 3200ASA."
Allan Dodds, Nottingham, Nottinghamshire, England: November 27, 2012, 2012