Niddrie House
or
Niddrie Marischal House
Craigmillar, Edinburgh
1898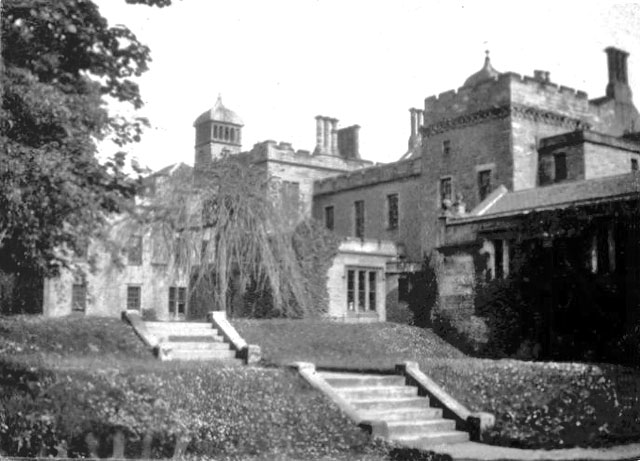 © Reproduced with acknowledgement to Benny, Coatbridge, North Lanarkshire, Scotland
Niddrie House or Niddrie Marischal House
1898
Thank you to Benny, Coatbridge, North Lanarkshire, Scotland, for allowing me to reproduce this photograph. The photo has a handwritten caption reading 'Niddrie, 1898'
I've not yet discovered whether the house is Niddrie House or Niddrie Marischal House. See below.
19th Century
This engraving is taken from in Grant's 'Old & New Edinburgh', published c.1890. The title below the engraving is: 'Niddrie House'
Early 20th Century
Here is a postcard of what appears to be the same house in the early 20th century. The title on the card is 'Niddrie Marischal'.