Recollections
Edinburgh TA Unit
Pilton and Granton REME boys at Newquay
1951
Pilton and Granton REME boys at Newquay TA Camp July 1951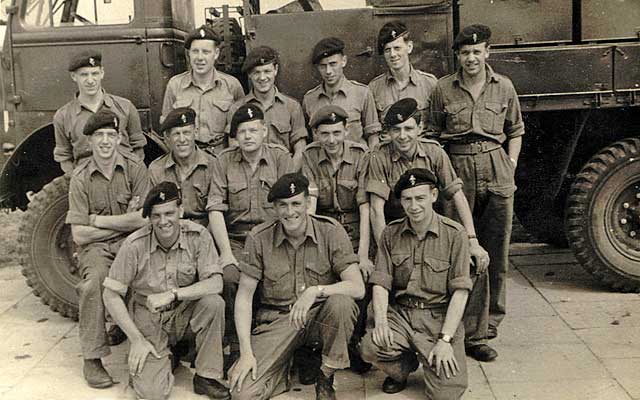 © Reproduced with acknowledgement to Edward Thomson, Glamis Castle, Angus, Scotland
TA Unit
Pilton and Granton REME boys at Newquay
Thank you to Edward Thomson, Glamis Castle, Angus, Scotland for sending the photograph above.
Ed writes:
"One of the TA Captains (a bank manager!) tried to take a drive with the truck on the Beach at Newquay in 1951.
He didn't get very far. It took eight men and a caterpillar tractor to get it out before the tide turned,"
Edward Thomson, Glamis Castle, Angus, Scotland: May 2006
Pilton

More Pages

TA Unit - 519 Regiment

Photos