April 2013
The "Aspects of Edinburgh" walk is one of the walks featured amongst a wide range of courses in the City of Edinburgh Council's Adult Education Programme (above). Further details about these courses can be found on the Edinburgh Council web site.
There are five walks in the "Aspects of Edinburgh" course, led by Graeme Cruickshank. Graeme has personally researched the areas covered by his walks so has been able to provide some interesting background information about the places visited.
Here are three photos taken in the Royal Mile, the destination of the first of the five walks in this series:
1.
Graeme Cruickshank, Leader of the Walk
beside one of the plaques in the Royal Mile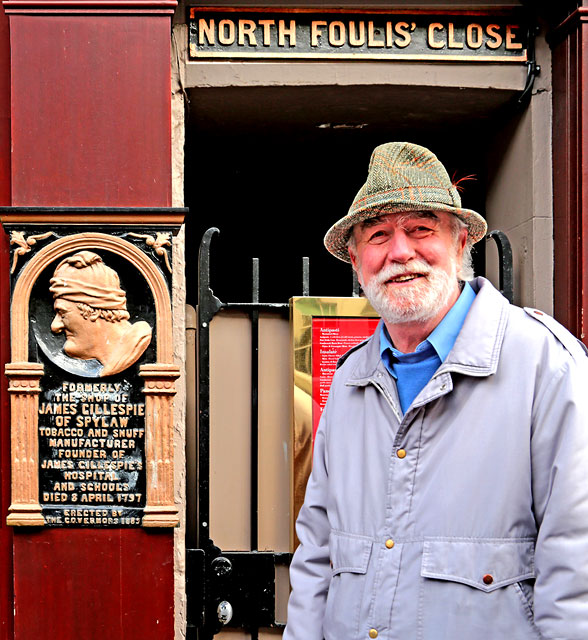 © Peter Stubbs - peter.stubbs@edinphoto.org.uk Photograph taken 26 April, 2013
2.
Site of Edinburgh's Last Public Execution
Here we look across towards the statue of David Hume from the corner of
Lawnmarket and George IV Bridge. A plaque on the wall nearby reads:
The site of the gallows is marked by the three brass plates set at the edge of the
pavement in front of this notice. George Bryce, the Ratho Murderer was executed
here on 21st June 1864, the last public execution in Edinburgh.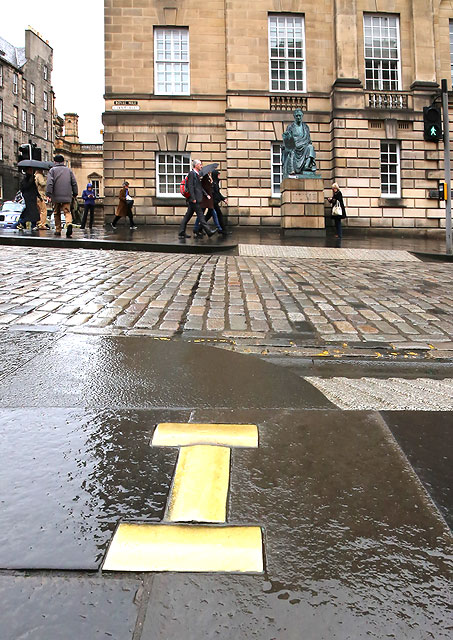 © Peter Stubbs - peter.stubbs@edinphoto.org.uk Photograph taken 3 May, 2013
3.
Plaque on the wall of the Scottish Storytelling Centre
depicting the main gate into Edinburgh, Netherbow Port, that once stood at that point.
There are also brass markers on the road showing where Netherbow Port once stood.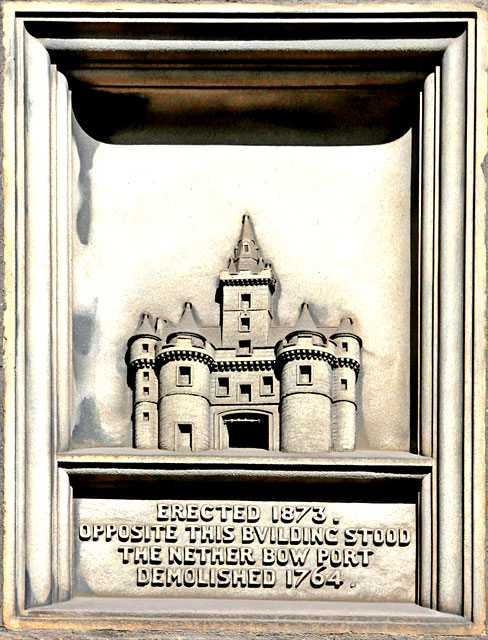 © Peter Stubbs - peter.stubbs@edinphoto.org.uk Photograph taken 26 April, 2013