Edinburgh Transport - Tram
Princes Street
The East End of Princes Street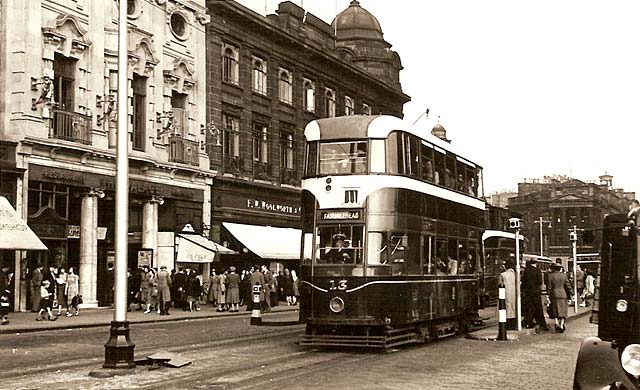 © Reproduced with acknowledgement to Neil Watson, Peebles, Borders, Scotland Photographer: AD Packer
Tram at Waverley
Tram Route
Thank you to Neil Watson for providing a copy of this photo. The tram at Waverley, close to Waverley Steps (off the picture to the right). The tram is on Route 11,heading to the west along Princes Street then to Fairmilehead.,
The Background
The buildings in the background are:
- The Palace Restaurant and Cinema
- FW Woolworths Department Store
Date of the Photo
If you can suggest the approximate date of this photo, please email me. Thank you.
Peter Stubbs: August 12, 2010