The Nelson Monument - Calton Hill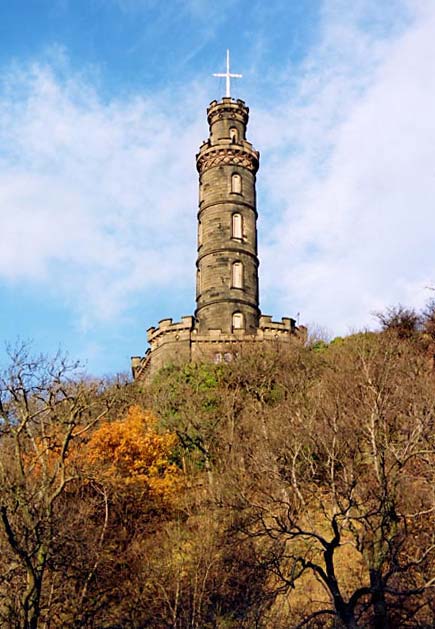 The Nelson Monument on Calton Hill is in the shape of an upturned telescope. There are good views around Edinburgh from the top of the monument.
At the top of the monument is a 'time ball' in the shape of a disk. It is lowered at 1pm, originally for the benefit of shipping in the Port of Leith (2 miles to the North) and the Firth of Forth.
At one time there was a cable stretched across the valley to the One o' Clock Gun, that was fired from Edinburgh Castle. The One o' Clock Gun is still fired daily, but there is no longer a cable linking it to the Nelson Monument.