Looking to the north-east across St Margaret's Loch - Queen's Park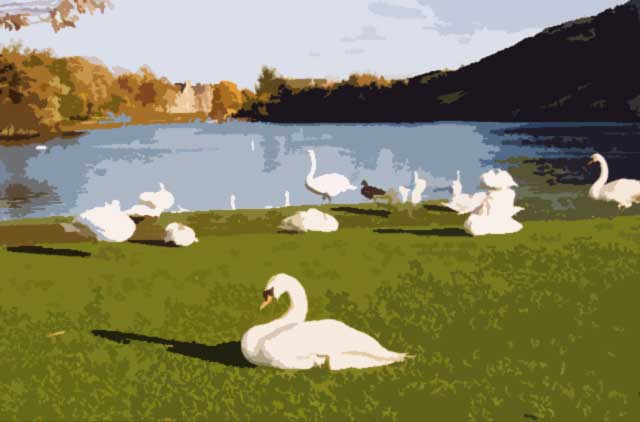 This view looks to the across St Margaret's Loch in Queen's Park.
Some early photographs of the mid-19th century show attractive scenes of skating on this loch. In the early 20th century, there were rowing boats - featured in some of the early post-cards. Now most of the activity consists of feeding the swans and ducks.