Looking south towards the New Kirkgate Shopping Centre - December 2007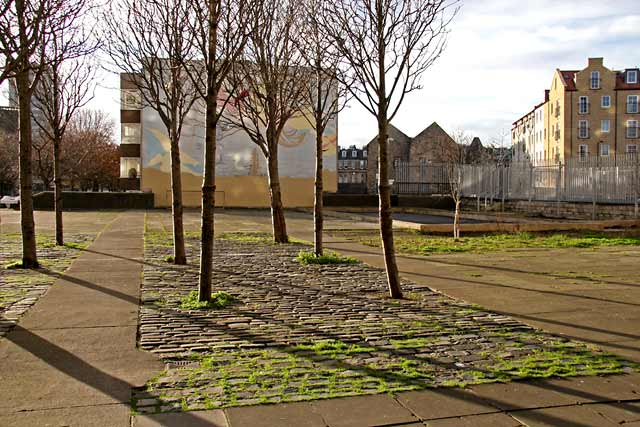 © Peter Stubbs peter.stubbs@edinphoto.org.uk Photograph taken: December 3, 2007 at 11.25am
Kirkgate - Leith
The New Kirkgate shopping centre at Leith lies immediately to the north of the Foot of Leith Walk.
2007
The view above is found further to the north, looking back at towards the shopping center. The photograph was taken, with the low winter sun in December 2007
1950s
Here are views of Kirkgate, taken in the 1950s, before the shopping centre was built.