'German Kultur' Panel
108, Pitt Street Leith
1.
German Kultur Panel
On the pediment of No 108 at the west end of Pitt Street, on the north side of the street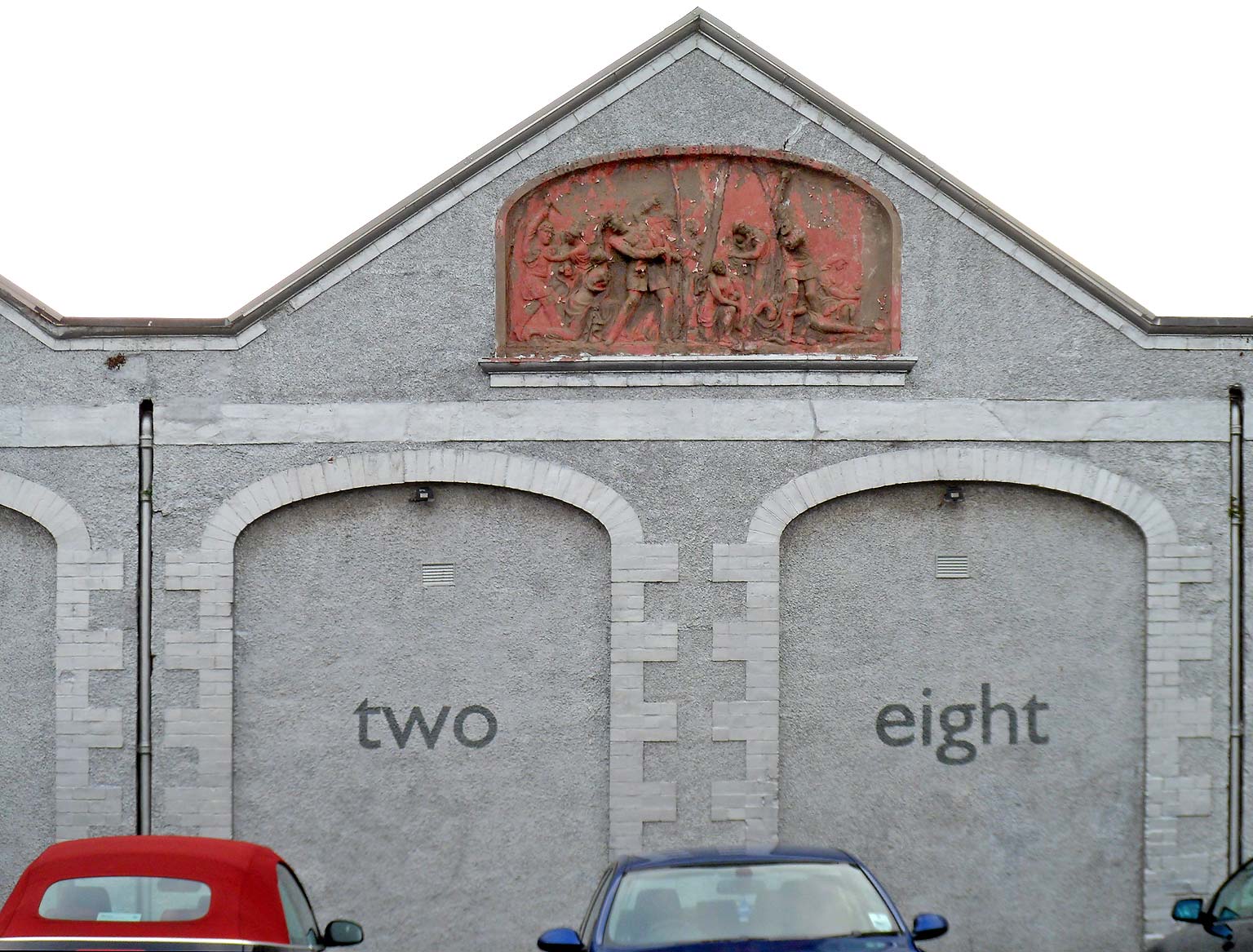 © Reproduced with acknowledgement to John Gray, Stenhouse, Edinburgh: Photo taken 2012
2.
German Kultur Panel - zoom-in
'The inscription along the top of the panel reads: "THE VALOUR OF GERMAN CULTURE 1914'"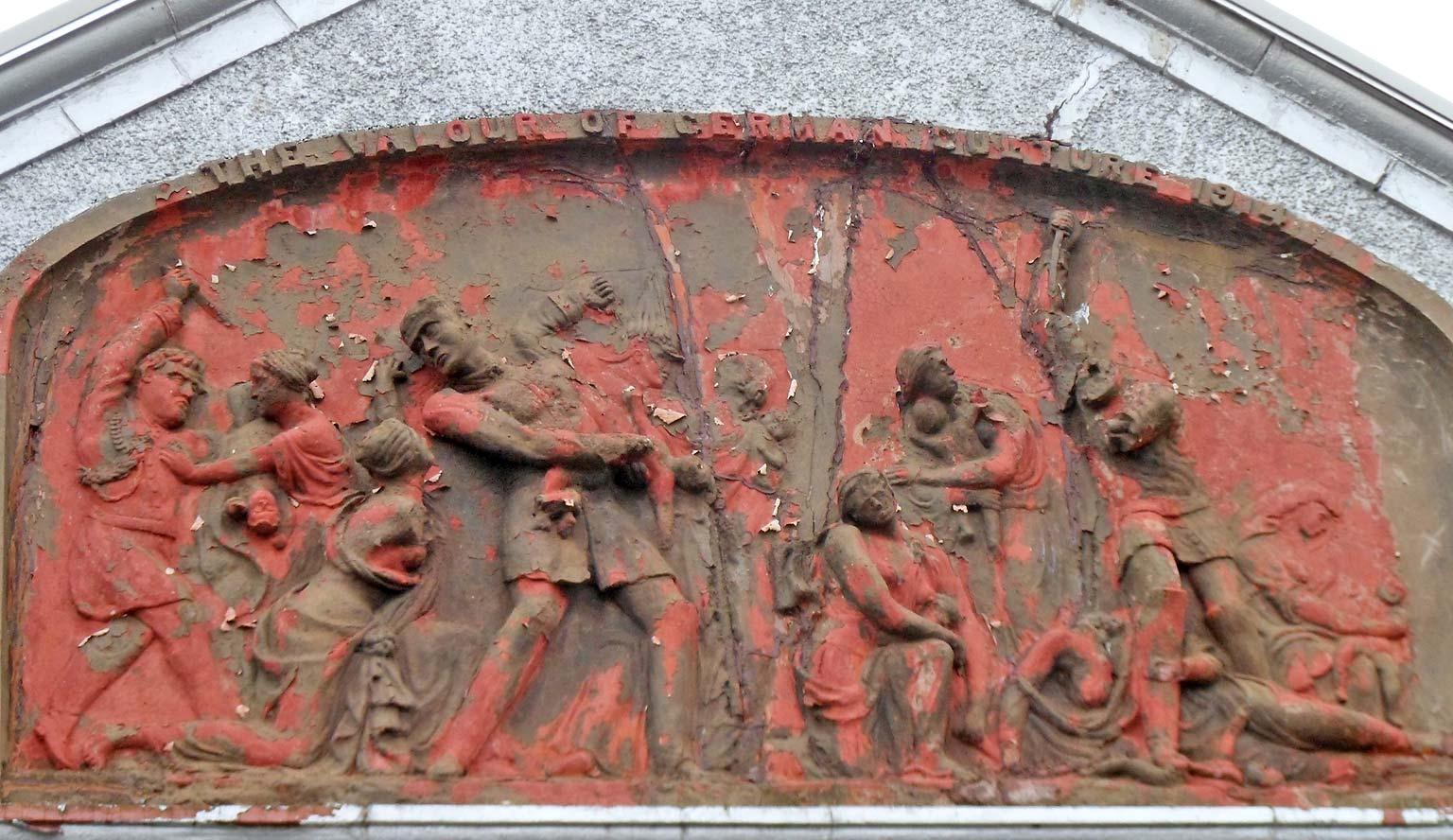 © Reproduced with acknowledgement to John Gray, Stenhouse, Edinburgh: Photo taken 2012
and read about these photos