Photographs from the early 1900s - W R & S Ltd
Rosyth Castle
Rosyth Castle and the Forth Rail Bridge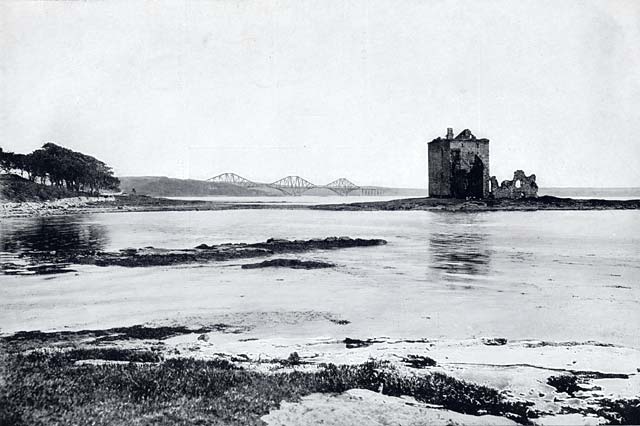 © Copyright: For permission to reproduce, please contact peter.stubbs@edinphoto.org.uk
Rosyth Castle and the Forth Rail Bridge
This photo looks to the East along the Firth of Forth towards Edinburgh, about ten miles away.
The Forth Rail Bridge can be seen it the background. It was completed in 1890, perhaps about 10 or 20 years before this photograph was taken.
This photograph appeared in the W R & S Ltd album,
"Edinburgh and Vicinity"