Links to a few pages on EdinPhoto web site
Carte de Visite of a family by Crowe & Rodgers
Mary Crowe
Wife of Alexander Crowe
Alexander Crowe was:
Professional Photographer: Stirling in 1860s
Exhibitor: PSS Exhibition, Edinburgh, Dec 1861
Mary Crowe (née Soutar)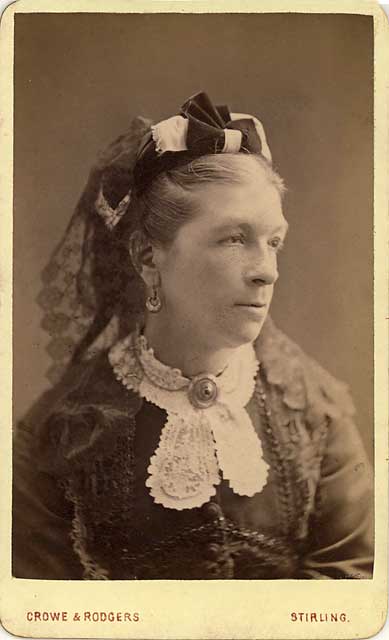 © Reproduced with acknowledgement to Bill Murcutt
Alexander Crowe
Mary Crowe (née Soutar) was the wife of Alexander Crowe. was also an exhibitor in the Photographic Society of Scotland Exhibition in December 1861.
Alex Crowe
Both the carte de visite of Mary Crowe (née Souter) and that of her husband, Alex Crowe, above, come from the studio of Crowe and Rodgers They were based at 57 Moray Place, Stirling from 1878 until 1914 or later.
__________________

Links to a few pages on EdinPhoto web site