Harrison Park
Cycle Track
1960s or 1970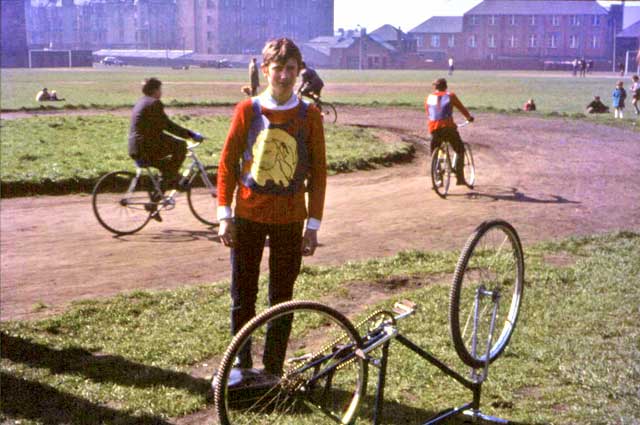 © Reproduced with acknowledgement to Thomas Lee, Edinburgh
Cycle Track
Harrison Park
Thank you to Thomas Lee, Edinburgh for allowing me to reproduce this photograph of Jimmy Davidson, taken at Harrison Park, beside the Union Canal, with the tenements in the background.
Recollections
1.
George Syme
Nottingham, Nottinghamshire, England
The Match
Thank you to George Syme who wrote:
"The team in the red with the Lion's Head emblem in this match at Harrison Park was Liberton Lions."
George Syme, Nottingham, Nottinghamshire, England: February 26, 2014