The State Cinema
Beside the bridge over the Water of Leith
Great Junction Street, Leith
Queue, waiting to get in to the State Cinema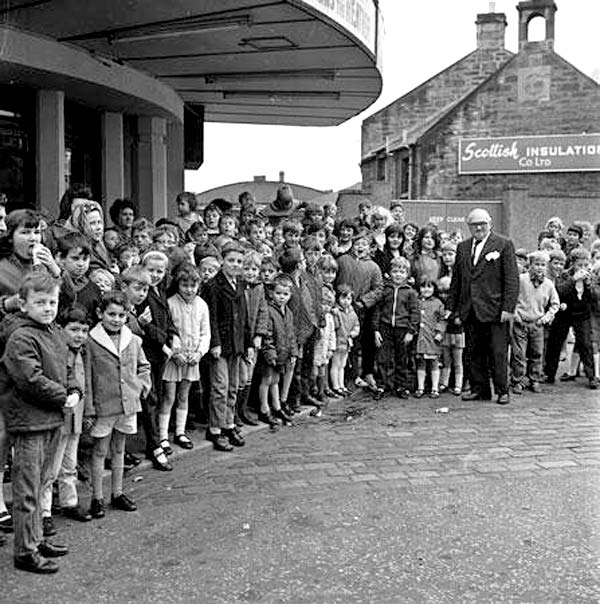 © John Darcy. Reproduced with acknowledgement to John Darcy: March 16, 2010. Thank you to Bob Moffat for
providing a copy of this photograph. and to John Stewart who runs a Leith web site that includes this photo.
Reply
1.
James Easson McNair
Leith, Edinbrugh
Thank you to James Easson McNair for posting a message in the EdinPhoto guestbook.
James, who is on the front row, just to the left of the centre in this photo, wrote:
1969
"I am in this picture, queuing outside the State Picture House.
The photo was taken in 1969. I remember quite a few people in the photo. I am right in the front with the black blazer on, and I'm standing on the pavement to make myself look taller which you did back then.
Ha ha, happy days !!!!!!!!!!!"
James Easson McNair, Leith, Edinburgh:
Message posted in EdinPhoto guestbook: November 17, 2011
The State Cinema
The State Cinema, on the east side of Great Junction Street, was situated beside the bridge over the Water of Leith.
When might this photo have been taken?
Here are two more photos of The State Cinema: