Abbeyhill Station - Early 20th century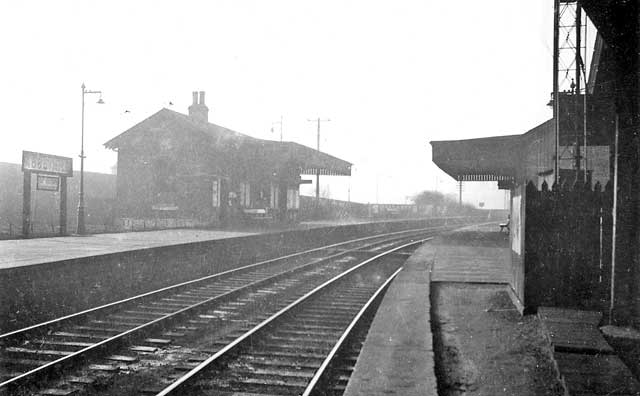 © Reproduced with acknowledgement to Douglas Yuill Photographer not known
Abbeyhill Station
Early 1900s
The photograph above shows Abbeyhill station on a bleak day, probably in the early 1900s.. Passenger services to Abbeyhill were withdrawn on September 7, 1964.
1986
However, in 1986, a new Meadowbank Station was created immediately to the east side of Marionville Road, i.e. between Abbeyhill and Piershill stations. It opened for the duration of the Commonwealth Games that were held at nearby Meadowbank Stadium.
The photo below shows a train passing the site of the Abbeyhill station at London Road on its way to Meadowbank.
Thank you to Michael Smith, Stockbridge, Edinburgh for supplying the details above.
and to John Wilson, Slateford, Edinburgh for supplying some of the info in the caption above.