Railways in Midlothian, Scotland
Rosslyn Castle Station
Station Name on the old Platform - 2008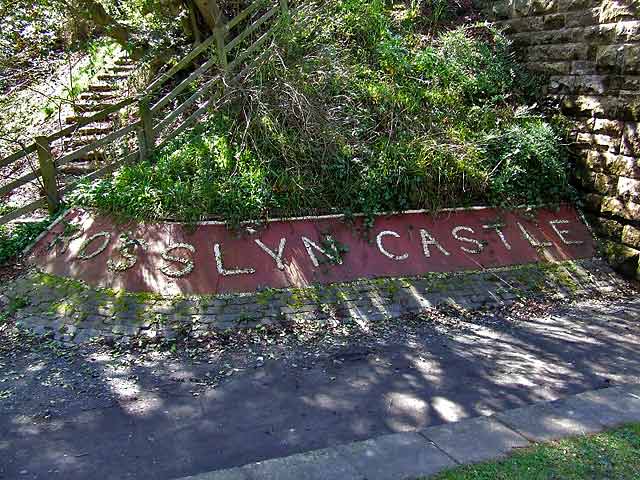 © Donald Grant, Penicuik, Midlothian, Scotland. Photograph taken: April 27, 2008.
Rosslyn Castle Station
The line to Penicuik
Rosslyn Castle Station was on the line from Edinburgh to Penicuik. The passenger service to Rosslyn Castle station was withdrawn on September 10, 1951.
The station is now part of a walkway and cycle path. Here, the station name can still be seen spelt out in stones on the old platform.
The stations on this line were:
- Waverley
- Portobello
- Niddrie
- Millerhill
- Eskbank
- Bonnyrigg
- Rosewell & Hawthornden
- Rosslyn Castle
- Eskbridge
- Penicuik.
Here are more views of Rosslyn Castle station, taken in April 2008: