Granton Primary School
Pupils in the Playground
Photo
1
Looking NE
The street in the background is Wardieburn Terrace
What is the building on the right-hand-side of this picture?
I originally described it as the 'District Library, but see Recollections 2 + 2 below.
The boy with the 'Listen With Mother ' book is Douglas Roberts.
The girl beside him at the end of the row is Selina Rosie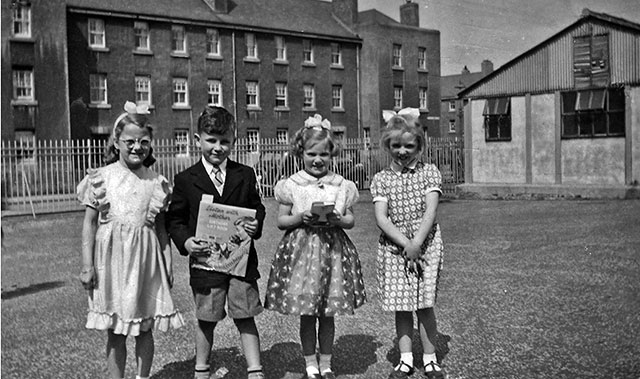 © Reproduced with acknowledgement to Douglas Roberts, New Town, Edinburgh
Photo
2
Looking West
The street in the background is Wardieburn Street
The boy on the right is Murray Cunningham.
The boy beside Murray is Douglas Roberts.
The girl beside Douglas is Selina Rosie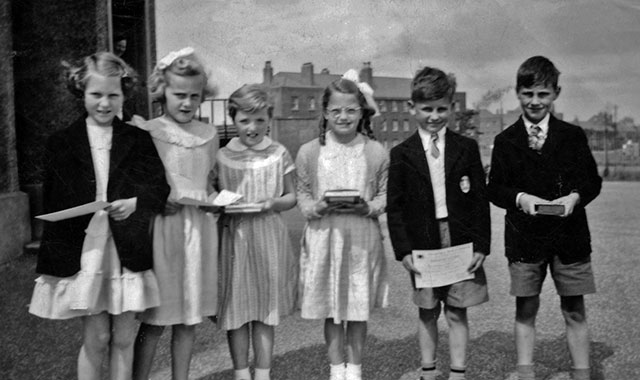 © Reproduced with acknowledgement to Douglas Roberts, New Town, Edinburgh