Photograph from World War I
Royal Scots
'Dandy Ninth'
Ronnie Elder's Great Uncle Alex Pringle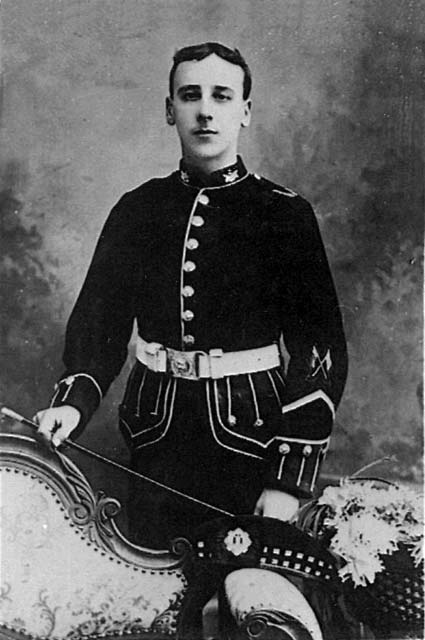 © Reproduced with acknowledgement to Bryan Gourlay, Biggar, Lanarkshire, Scotland
Royal Scots 'Dandy Ninth'
Thank you to Bryan Gourlay who wrote:
The Royal Scots
"It was good to see Ronnie Elder's great photo of his father and grandfather in their Royal Scots uniforms:
Alex Pringle
"Ronnie's photo reminded me of my great uncle, Alex Pringle. He joined the Royal Scots and was posted to India in January 1909, spending some of his time around the Khyber Pass.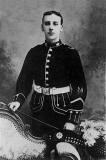 ©
This studio photograph shows him in what, I think, is his dress uniform, with his Glengarry on the arm of the settee and holding the customary 'swagger stick'.
I think he was in the 1st Battalion Royal Scots which came back to fight in France in late-1914, before being posted to Salonika until the end of the war. I suspect he was probably away from home for all or most of this time.
Return to Edinburgh
" When Alex returned to Edinburgh after the war, he became a tram conductor and subsequently a driver (motorman) for 'Edinburgh Corporation Tramways and Motors', before emigrating to Edmonton, Canada with his family in 1926.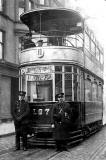 ©
Please click on the thumbnail image above to read more about Alex Pringle's tram.
Bryan Gourlay, Biggar, Lanarkshire, Scotland: October 15, 2010