View from Queen's Park - looking to the north-west - towards Edinburgh Castle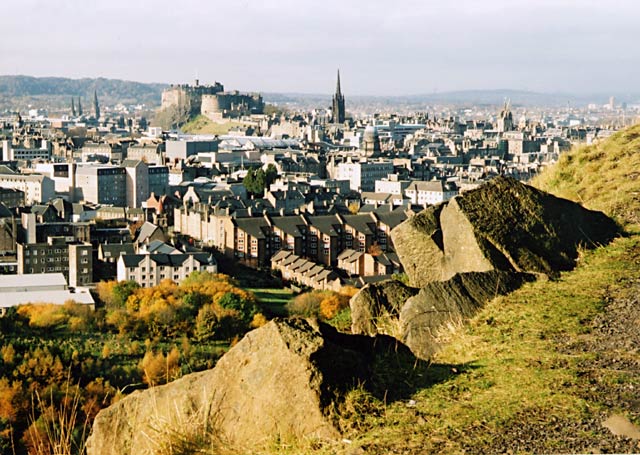 Here is a view from the slopes of Arthur's Seat in Queen's Park, looking to the west, towards Edinburgh Castle (top left).
The high spire to the right of Edinburgh Castle was originally Assembly Hall, later to be known as Tolbooth, St John's Church. It was was recently converted into 'The Hub', a venue Visitors' Centre and Ticket Centre for the Edinburgh Festival.
The tower of St Giles Church in the Royal mile is just below the horizon (top right).