West End
of
Princes Street
Edinburgh
West End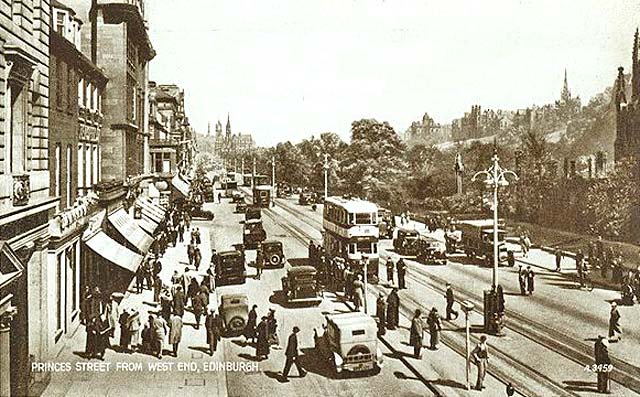 © Reproduced with acknowledgement to the National Tramway Museum, Crich, Derbyshire, England
Princes Street
The View
This view looks to the east along Princes Street towards the Scott Monument, the North British Hotel and the Nelson Monument on Calton Hill. There are now more cars on the street than in earlier years.
Publisher
I don't know the publisher of this post card. I have only seen the front of the card. Looking at the back of this card might reveal who the publisher was and /or when the card is likely to have been published.
Date?
The traffic suggests that the photo was taken around the 1930s. This may well be a card published by Valentine & Sons. If so, the number, 'A3459' would indicate that the photo was taken in 1935.