Straiton Place
A Plaque on the wall of
Windsor Mansions, Portobello
Plaque on the Wall of No.7, Straiton Place
The home of English Channel Swimmer, Ned Barnie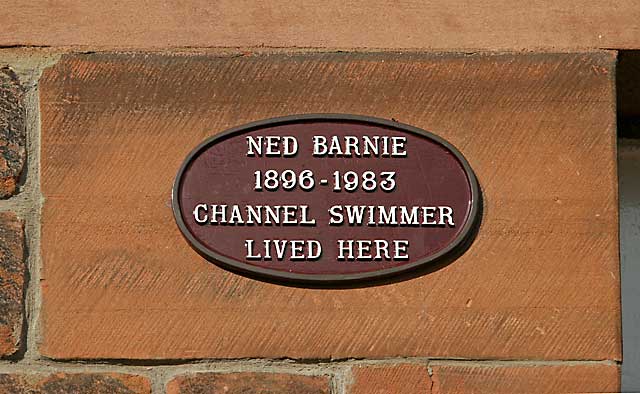 © Copyright: peter.stubbs@edinphoto.org.uk Photograph taken August 20 2006 at 5.12pm
Plaque on the wall of Windsor Mansions, Portobello
This Plaque on the wall of No 7 Windsor Mansions, Portobello (close to the beach and Portobello Promenade) commemorates Ned Barnie, the first Scotsman to swim the English Channel.
Thank you to Archie Foley, Portobello for letting me know that this plaque had been recently erected in honour of Ned Barnie. The plaque was put in place on 16 July 2006.
Thank you to Bryan Gourlay, Biggar, Lanarkshire, Scotland who wrote:
"Ned Barnie was a very famous bloke, around Edinburgh, for his many Channel swims and involvement with kids. He lived in Portobello. Ned is the older chap on the right of the picture."