Reginald P Phillimore
Postcard
Swanston
Cottage of John Todd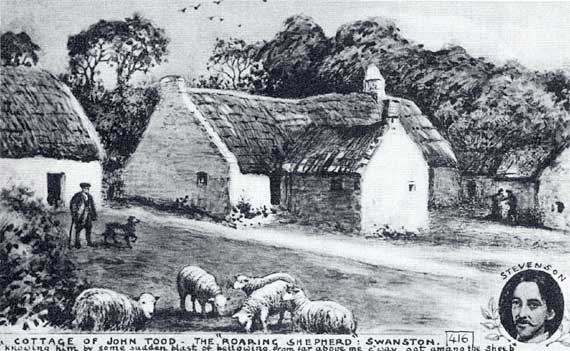 © Reproduced with acknowledgement to Donald Lindgren and The European Library
Swanston
Here is a postcard of Swanston in the Pentland Hills to the south of Edinburgh, by Reginald Phillimore.
Other Pictures of Swanston
Swanston was also a popular subject with photographer, James Patrick. Here are some of his postcards. Please click on them to enlarge them.
The reproduction of the postcard above appeared in the book 'The Work of Reginald P Phillimore in Old Picture Postcards' by Donald Lindgren [ISBN 90 288 5264 6 / CIP]. Reproduced with acknowledgement to Rev. Donald Lindgren and European Library, Zaltbommel, Netherlands.