Stereo View from Lennie
The Grassmarket
and Edinburgh Castle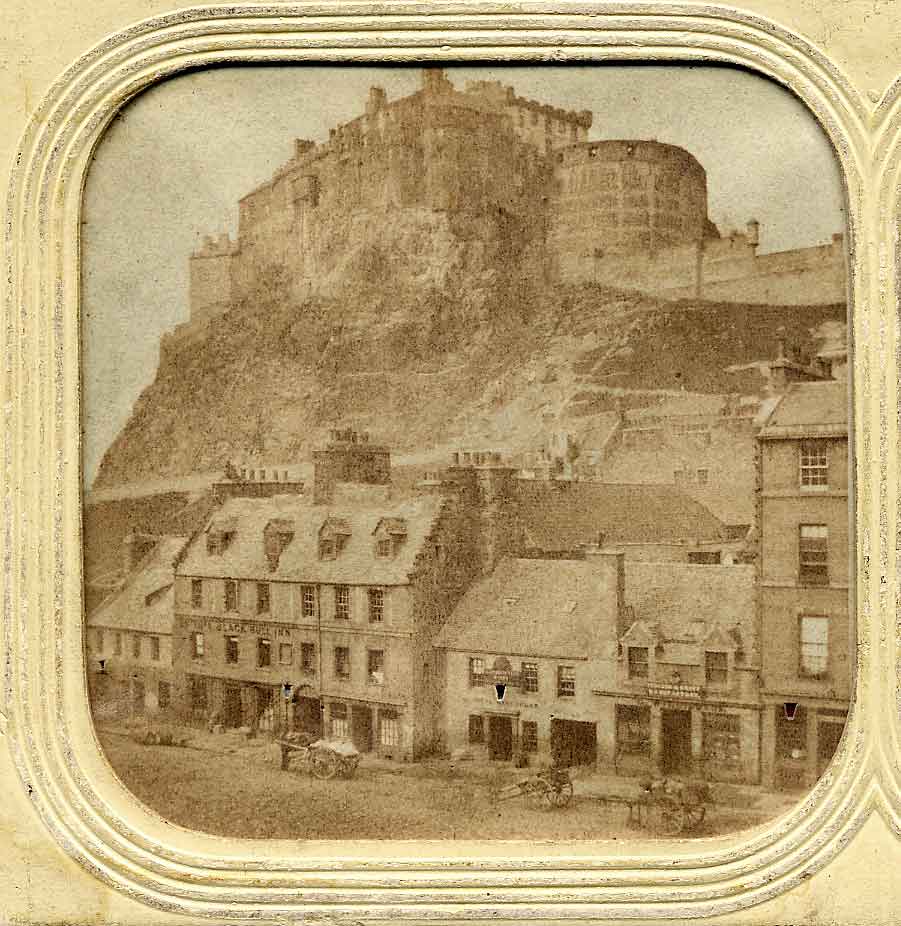 © Copyright: For permission to reproduce, please contact peter.stubbs@edinphoto.org.uk
The back of the view (reversed)
This shows how the holes in the backing match with the windows on the view above.
The holes in the front of the image above are for the street lamps on the pavement.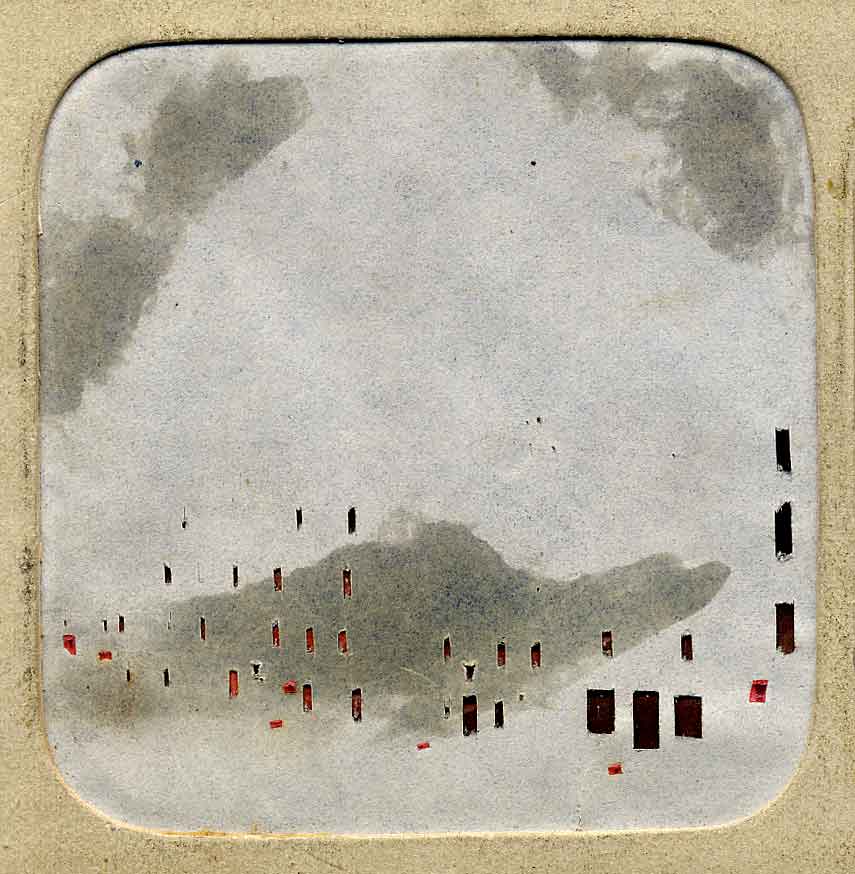 © Copyright: For permission to reproduce, please contact peter.stubbs@edinphoto.org.uk
The Grassmarket
Views sold by Lennie
Lennie sold stereo cards from their shop in Princes Street. The cards were produced by a variety of photographers. These photographers were not normally named - and have not been named on the card above.
The view above is on translucent tissue, with small holes cut in the backing to allow more light to pass through. This view is one of only two stereo views of Edinburgh that I have seen in this style. Here is the other
Holyrood