Links to a few pages on EdinPhoto web site
Linda Graham - on the steps to the houses in Dumbiedykes Road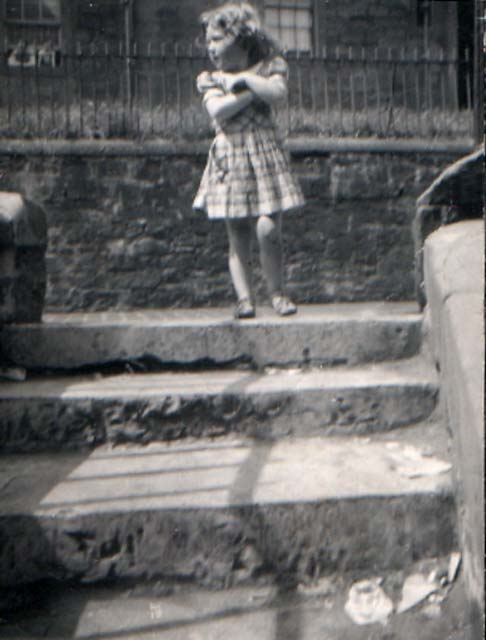 © Reproduced with acknowledgement to Maureen Mitchell, née Graham.
Dumbiedykes Road
Linda Graham
Thank you to Maureen Mitchell (née Graham) for sending me this photograph.
This photo was taken around 1953. It is of Maureen's "wee sister" Linda Tate (née Graham), aged 4, standing on the steps to the houses in Dumbiedykes Road. These houses were opposite the 'Big Green'
The Big Green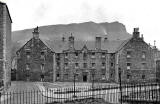 ©,
Maureen writes:
"This photograph was taken after someone had hit me. I went into the house crying. Linda went to the top of the steps and said: "OK, Who hit my big sister?"
The steps led up to the Tuffs' house, which was close to Maureen and Linda's house. Maureen and Linda lived at 59 Dumbiedykes Road.
Other Children
Maureen also remembers other children living in or around Dumbiedykes Road. She writes:
"I remember well going to Jeans Aithie's bedroom to listen to the gramophone, which if I remember correctly was of a lightish coloured wood."
"Close-by lived Carol, Margaret and Norman Hackett whose dad was in the Canadian Navy; also Moira Frusch whose mum was Scottish and dad was German."
Maureen Mitchell (née Graham): January 12 + 19, 2007
__________________

Links to a few pages on EdinPhoto web site