Restoration of
Edinburgh
Cable Car 226
1903: Built as a cable car for Edinburgh by Dick Kerr Company of Preston.
1923: Rebuilt as an electric car in 1923.
1938: Withdrawn and sold by City of Edinburgh Transport Department.
1987: Rescued for preservation by Lothian Regional Transport from a field in the Scottish Borders where it had been used as a holiday home.
1.
1903 - New Cable Car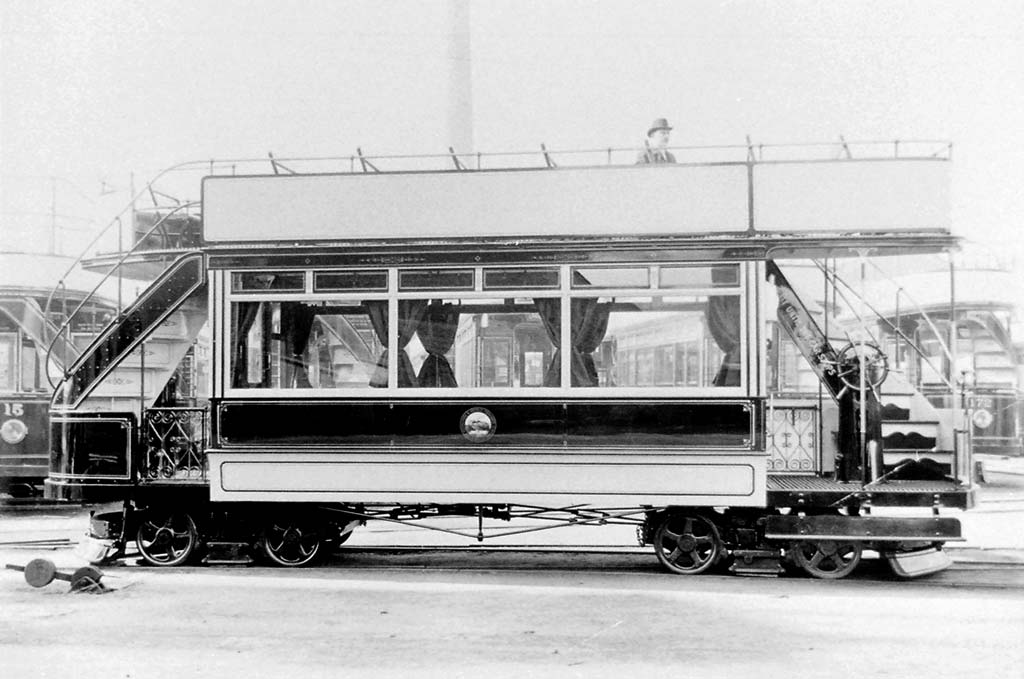 © Reproduced with acknowledgement to John Dickson, Royston, Edinburgh
2.
1987 - Roof still attached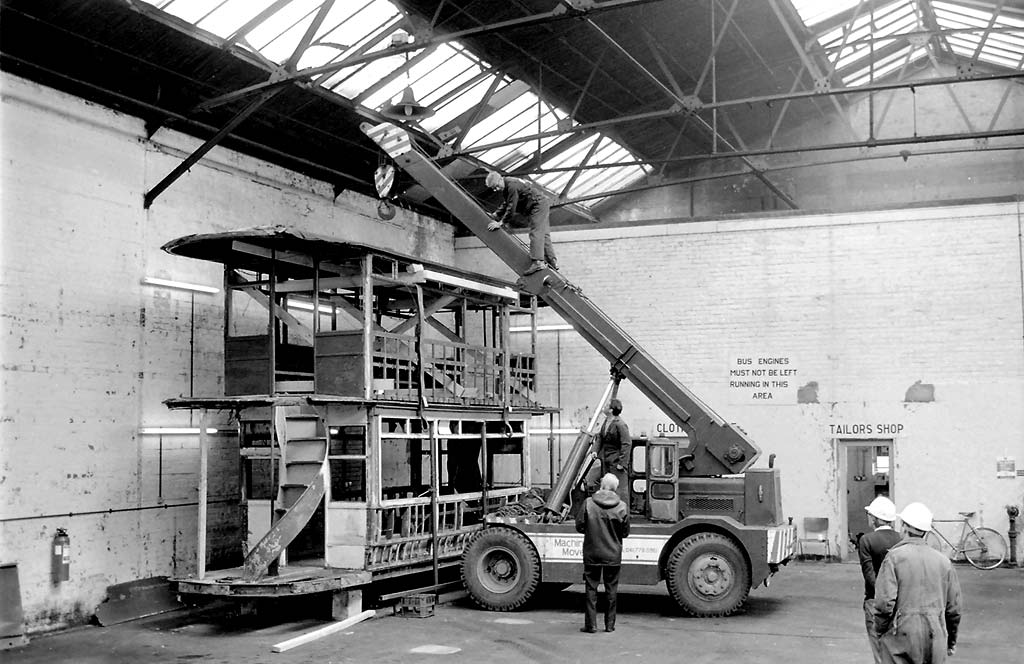 © John Dickson, Royston, Edinburgh Photo taken April 1989
3.
1987 - Roof detached to allow restoration to go ahead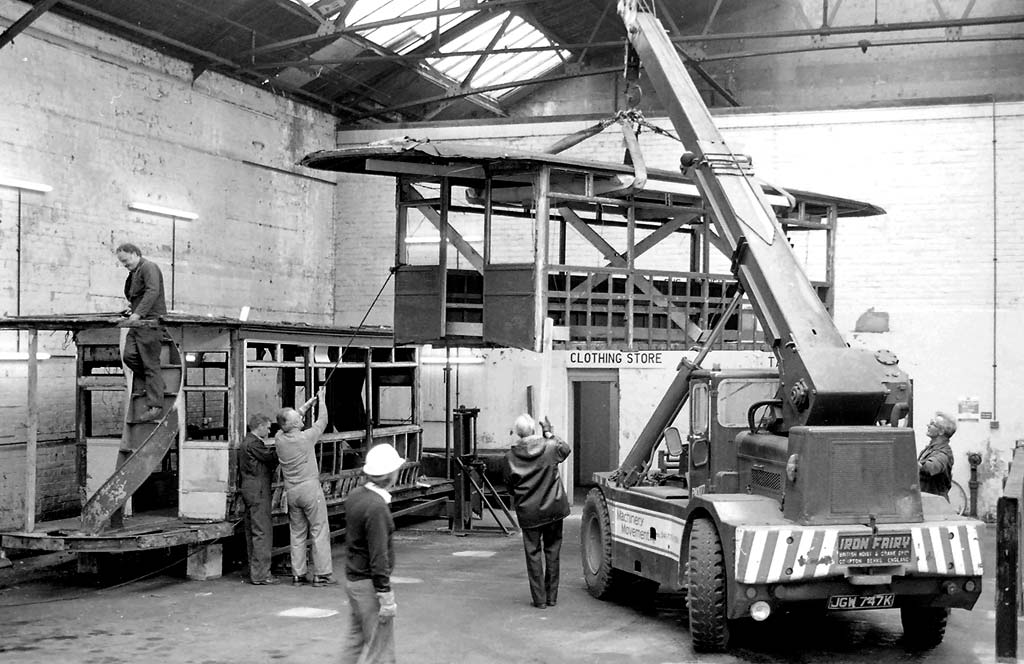 © John Dickson, Royston, Edinburgh Photo taken April 1989
and read about these photos