Duddingston
Curling Match
Possibly Hogmanay 1913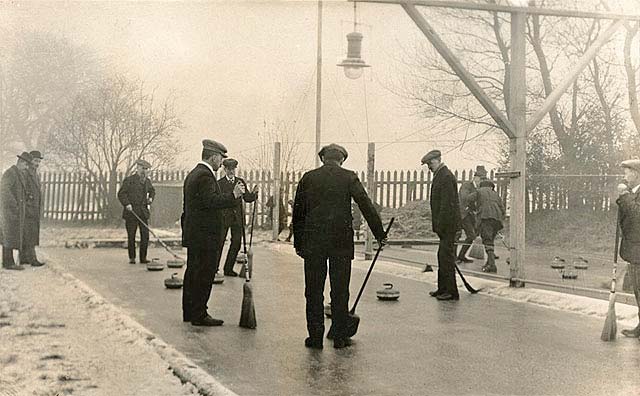 © Reproduced with acknowledgement to Margeorie Mekie, Portobello, Edinburgh
Outdoor Curling Match
Thank you to Margeorie Mekie, Portobello, Edinburgh for allowing me to reproduce this postcard, and to Archie Young, Moredun, Edinburgh for telling me about this postcard in response to a question about one of my own photographs.
The photo at the top of this page, and other Duddingston curling photos from Margeorie's collection, certainly show that my photo was taken at Duddingston. I like the outdoor light for these rinks.
But were all these photos taken on the same occasion - the Final of the Belfrage Cup, played on December 31, 1913?