Assembly Hall etc. from Princes Street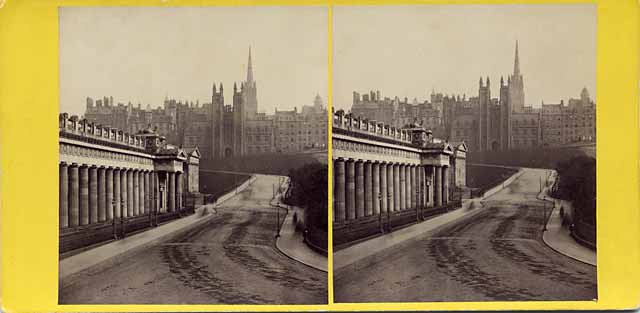 © Copyright: For permission to reproduce, please contact peter.stubbs@edinphoto.org.uk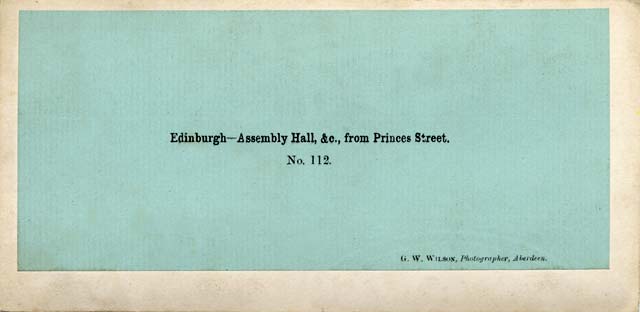 The Front of the Card
This view looks up the Mound towards the Old Town of Edinburgh. The Assembly Hall and other buildings are straight ahead. The National Galleries of Scotland, on the left of the photo are at the foot of the Mound.
The Back of the Card
The back of this card is typical of many of G W Wilson's stereo views. Most or all of the numbers 107-118 (and other earlier and later numbers) are scenes of Edinburgh. In some cases, the same number has been used for several different views of the same or similar scenes.