Edinburgh Waterfront
Granton Middle Pier
Lamp Post
Lamp Post on Middle Pier, Granton Harbour
and view across Granton Eastern Harbour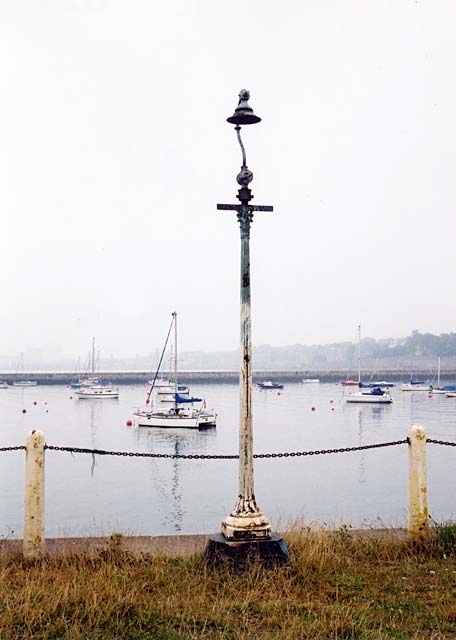 © Copyright: peter.stubbs@edinphoto.org.uk Photograph taken at 3 August 2004
zoom-in to top of lamp post with the lettering
'Granton Pier'
on the arm

© Copyright: Peter Stubbs - please contact peter.stubbs@edinphoto.org.uk Photograph taken at 3 August 2004
zoom-in to base of lamp post with the lettering
'ALLOA FOUNDRY'
'1842'
on the metal plate at the base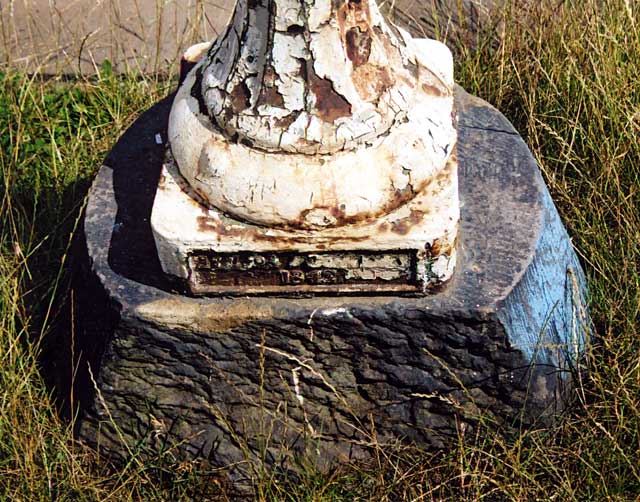 © Copyright: Peter Stubbs - please contact peter.stubbs@edinphoto.org.uk Photograph taken at 18 July 2004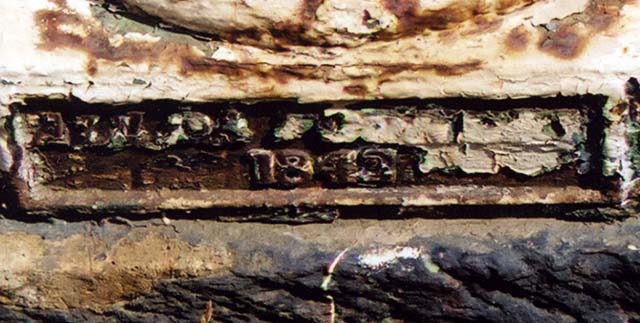 © Copyright: Peter Stubbs - please contact peter.stubbs@edinphoto.org.uk Photograph taken at 18 July 2004
Edinburgh Waterfront
Granton Middle Pier
Lamp Post
Four Lamp Posts
Four of the old lamp posts on Granton Middle Pier have survived. The one above is in the best condition. It is on the eastern side of the pier. There are two lamp posts on each side of the Pier. All are close to the Coastguard's Office and the Clubhouse of the Royal Forth Yacht Club.
1842
The date on the lamp post is 1842. This is the year that Queen Victoria and Prince Albert arrived at Middle Pier, four years after it was opened. Please click here to read when Granton Harbour was built.
2007
The photos above were taken in 2004. Please click on the thumbnail image below to see a photograph of one of the lamp posts, taken three years later.