Photo
1.
This view looks to the west along West Harbour Road, Granton, towards the lighthouse
'Railway Shed No.2', the larger building on the left, has now become a storage building iat Waugh's scrap yard.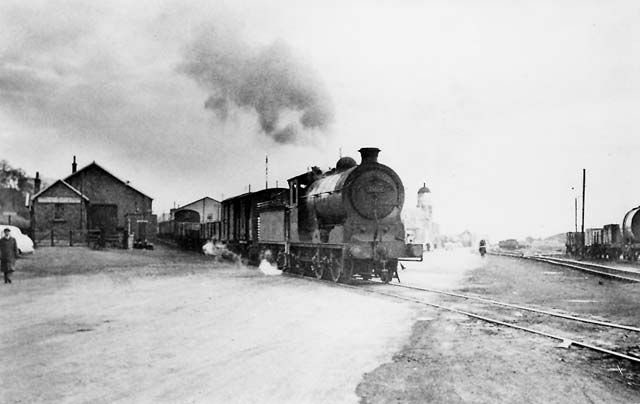 © WAC Smith, Glasgow
2.
Passing Waugh's Scrap Yard - Around 1979-80
A short train (Class 37 loco with a truck) passes beside Waugh's Scrap Yard at West Harbour
Road, close to Granton Square. The building on the left in this photo is the old Custom House.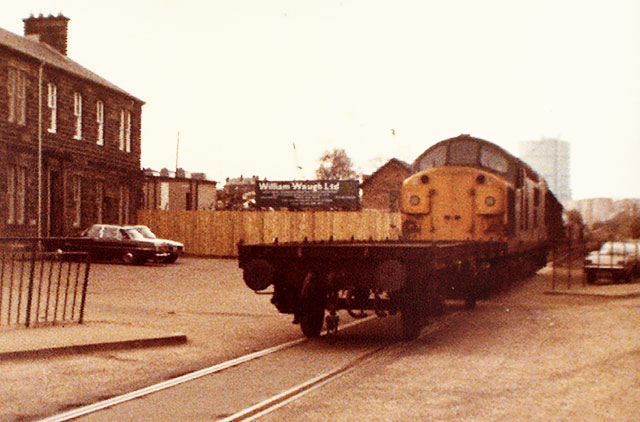 © Steven Wakefield, Wigan, Greater Manchester:: December 30, 2013 (2 emails) Photo taken 1979-80