Edinburgh Transport
Granton Gas Works Station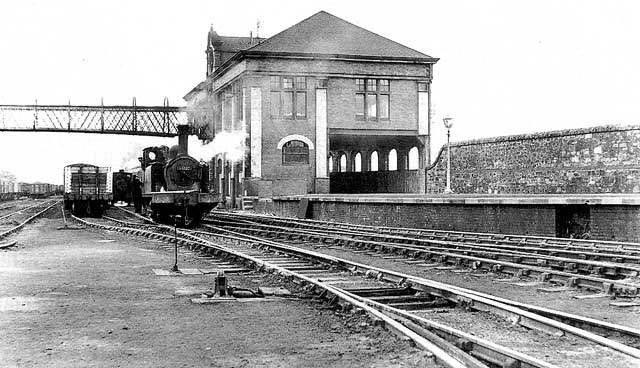 © Reproduced with acknowledgement to the photographer, WAC Smith, Glasgow, and to Irwell Press, Caernarfon, Gwynedd, Wales
This is one of the photos that appeared in 'An Illustrated History of Edinburgh's Railways' (WAC Smith + Paul Anderson.
Granton Gas Works Station
1955
Here is an attractive 2-storey station in red brick with decoration. The latticed bridge leads from the station to Granton Gas Works, beside the Firth of Forth, to the west of Granton Harbour.
This photo was taken on May 21, 1955. The J88 0-6-0T loco, No.68320 waits beside the station after delivering coal to the gasworks.
2004
Here's how the station looked in 2004. It is now becoming surrounded by new buildings as part of the Edinburgh Waterfront development.