Exhibition
at
Edinburgh Central Library
Post Cards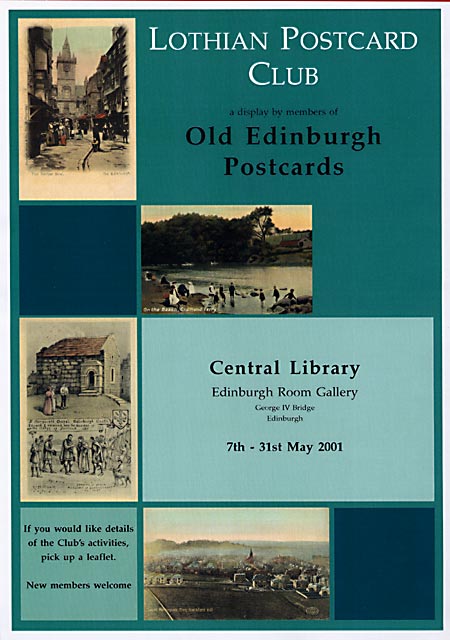 © Reproduced by courtesy of Edinburgh City Libraries and Information Services
The postcards on this poster are:
- The Netherbow, Old Edinburgh - photographed by Marshall Wane, at the International Exhibition of Science & Art, in The Meadows, Edinburgh,1886
- On the Beach, Cramond Ferry - where the River Almond meets the Firth of Forth about five miles to the West of Edinburgh. The ferry takes passengers, on foot, across the almond so that they can walk a further five miles along the Forth to the Forth Bridges at South Queensferry.
- A Post card by RP Phillimore - with sketches of:
- St Margaret's Chapel, Edinburgh Castle
- Landing of Queen Margaret at Queensferry, AD 1067
- South Morningside from Blackford Hill - Morningside is now a suburb of Edinburgh, situated a couple of miles to the South of the City Centre.