Post Cards of Edinburgh Castle
Here are two views of Edinburgh Castle. The first two of these were published as part of the Castle Series of post cards.
Edinburgh Castle from the Grassmarket
This is an early post card in the Castle Series. The card was posted on 24 December 1900.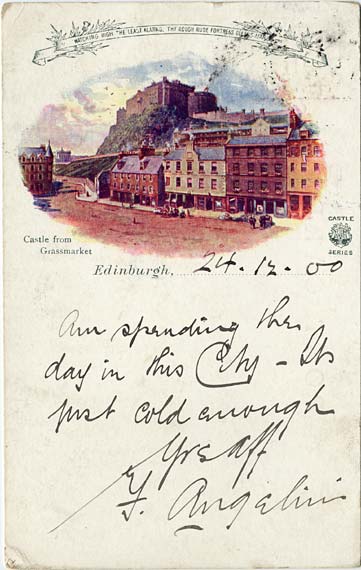 © Copyright: To reproduce, please contact peter.stubbs@edinphoto.org.uk
Edinburgh Castle and National Galleries
The National Galleries are at the junction of the Mound and Princes Street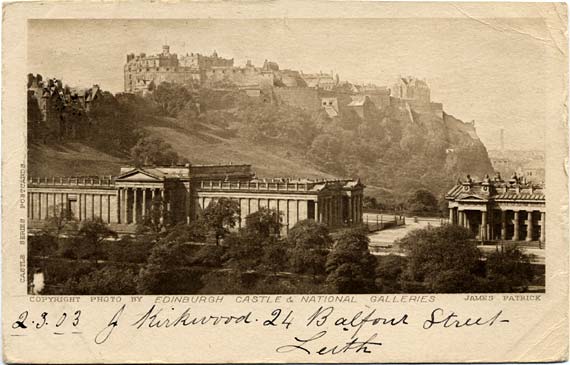 © Copyright: To reproduce, please contact peter.stubbs@edinphoto.org.uk