Post Cards around Princes Street
Here are views of The Scott Monument, Princes Street, and looking over Princes Street Gardens, all by James Patrick. All are all published as part of the Castle Series of post cards.
The Sir Walter Scott Monument - Princes Street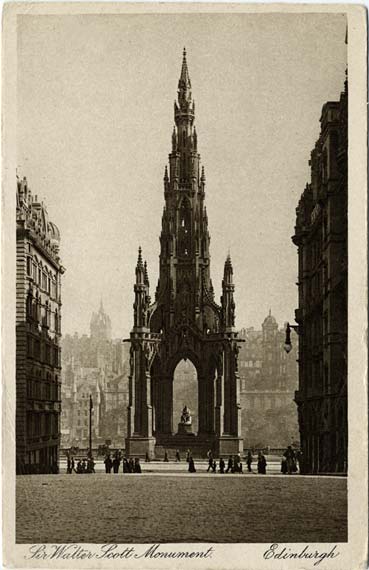 © Copyright: To reproduce, please contact peter.stubbs@edinphoto.org.uk
Princes Street
Looking to the East towards the North British Hotel, now the Balmoral Hotel.
© Copyright: To reproduce, please contact peter.stubbs@edinphoto.org.uk
Princes Street Gardens and Bandstand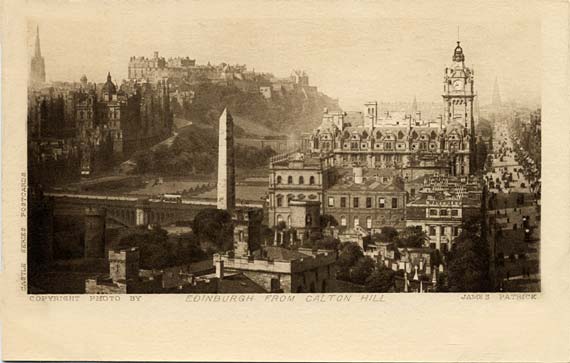 © Copyright: To reproduce, please contact peter.stubbs@edinphoto.org.uk