This exhibition features photos from negatives found by Archie Foley in an old biscuit tin at the 'Portobello Golden Days' Festival in 2003.
Archie bought the negatives, had some printed and has been trying to discover who took the original photos. It appears to have been a railwayman, during the 1950s and 1960s.
This may well be the photographer:
The Railwaysnapper at Leith North Station
Enlarge this photo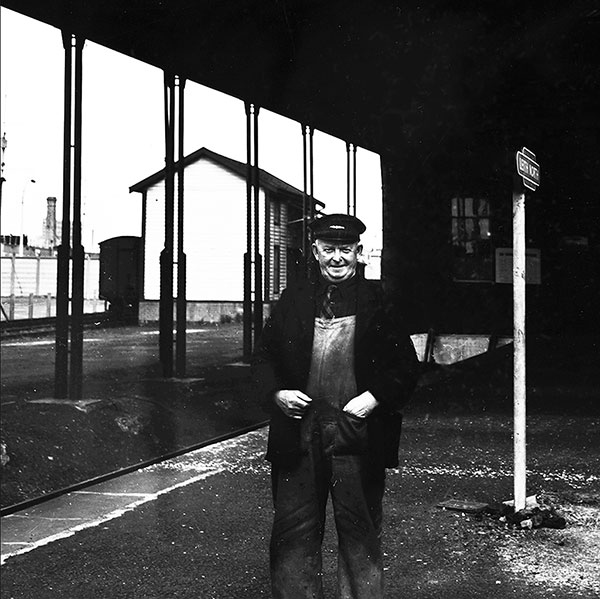 © Reproduced with acknowledgement to Archie Foley, Joppa, Edinburgh
Questions
I added several of these photos to the EdinPhoto web site soon after Archie had printed them. I asked:
Q1: Where might these photos have been taken?
Q2: Are the names of any of the railway workers in the photos known?
Q1: Who might the photographer have been?
I got an answer to Q1 for most of the photos, and to Q2 for some of the photos. I did not get any answer to Q3.
Answers
Here are the photos that I asked about. Please click on the thumbnail images below to enlarge them and read the answers received:
Peter Stubbs, Edinburgh: October 9, 2014