Railways - 1960
Edinburgh (Princes St)
via Dalry Road, Murrayfield, Craigleith, East Pilton,
Granton Road and Newhaven to
Leith (North)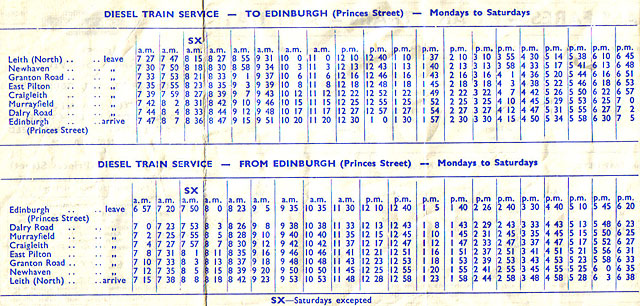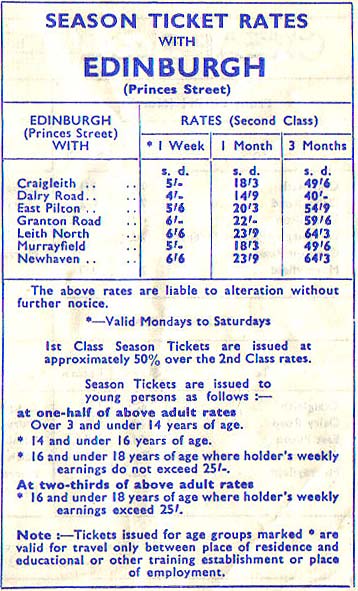 © BRB (Residuary) Ltd, for all three images above. All are taken from a
timetable provided by Edward Thomson, Glamis Castle, Angus, Scotland
The Timetable
Other stations on the line can be seen from the timetable below.
The timetable covers the period 12 September 1960 to 10 June 1961. The line closed to passengers in 1962.
The fare structure 1n 1960 was rather more complex than the fares on Lothian Buses today - £1 for any journey, today.
The fare in 1960 from Edinburgh to Leith was 7 old pence - about £0.03 which, allowing for inflation, equates to about £0.47 today.
The Route
This route can be seen on the map above. It is the maroon line that heads NW from the West End of Princes Street, then swings round to head east (parallel to Ferry Road) and through Granton Road station to Leith (North) station.
Granton Road Station
Leith (North) station
STATIONS mentioned on the EDINBURGH RAILWAYS pages

B

C

D

E

G

H

L

M

N

P

S

T

W