Seaside
This photograph of children in the sea at North Berwick, on the shore of the Firth of Forth to the East of Edinburgh comes from the Yerbury Collection. It may well have been taken by Balmain.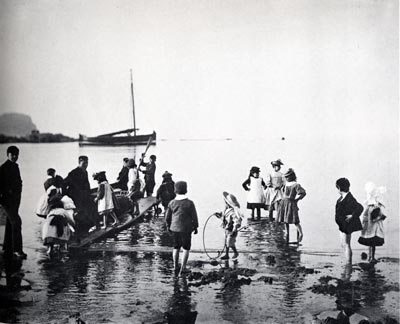 © Reproduced by courtesy of the Yerbury family. Click here for link to web site.
Kenneth Field Balmain, son of James CH Balmain and brother of George Halyburton Balmain had a studio in North Berwick in 1914.
The Balmain photographic business was taken over by Yerbury in 1958.