Broughton's Boundaries
The old village of Bruchton or Broughton lay to between Albany Street and London Street, immediately to the west of Broughton Street.
Broughton Burn - 1850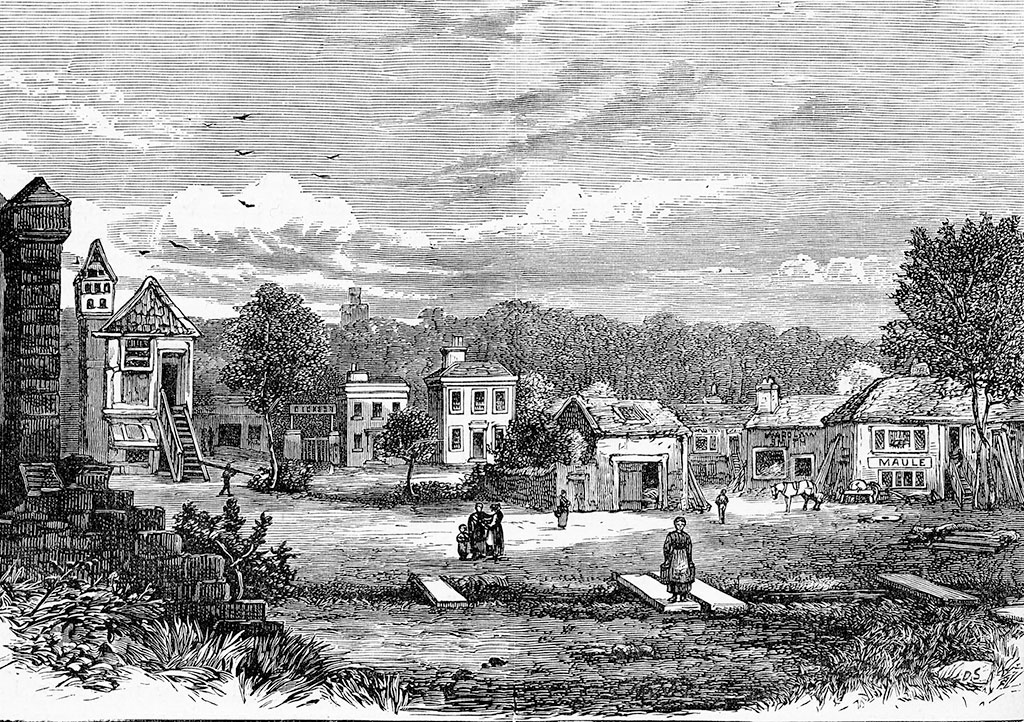 © For permission to reproduce, please contact peter.stubbs@edinphoto.org.uk
That's just outside the boundaries of the electoral ward for Broughton - as it was in 2007, when Broughton last had its own electoral ward.
This plan below shows the approx area covered by the Broughton electoral ward (1999 to 2007).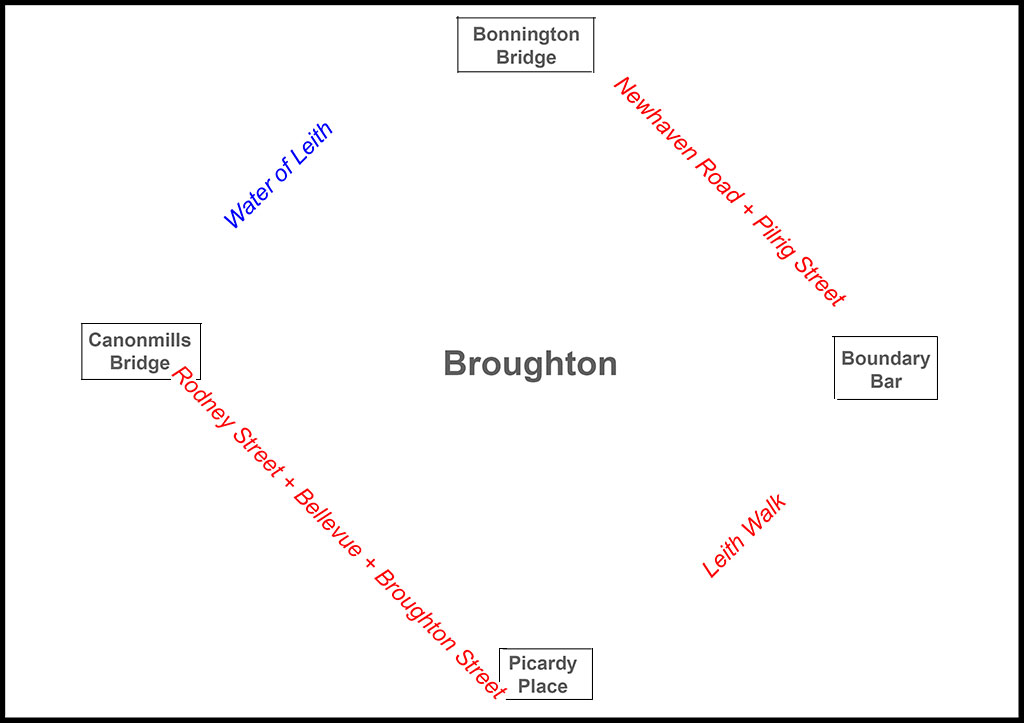 The top two boundaries are a little further north than the area that might often be considered to be Broughton but, nevertheless, I've found this to be a useful guide to the approximate area that I might research and photograph under the heading 'Broughton'.
I've not shown it on the sketch above, but the ward boundary for Broughton actually excludes the area around Gayfield Square on the 'East to South' side of the diamond above.
Here are photos taken near each of the four corners of the diamond above: