Venue
This Exhibition of Photography is the 141st in a long line of Edinburgh Photographic Society Annual Open Exhibitions. The Exhibition was shown at Edinburgh Photographic Society's Premises:
The Edinburgh Photographic Centre
68 Great King Street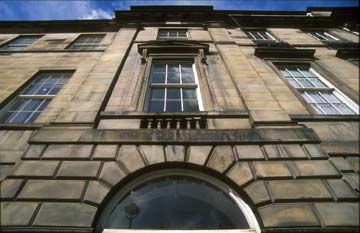 © Copyright: For permission to reproduce, please contact peter.stubbs@edinphoto.org.uk
For this exhibition, the number of prints received was 2,791, well up on the figure for last year. This is the eighth year in succession that the entry has increased. [Click here to see entries over the past 50 years.]
The exhibition includes prints produced both in the darkroom and by computer. More widespread use of digital printing appears to have resulted in significantly more entries in recent years.
Perhaps one day we might aspire again to receiving an entry of 4,000 prints. The largest entry to date was in 1988 when 3,994 prints were received, and the EPS photographer/poet, 'Ko-ko' wrote: